IT Consultation e-Services
e-Commerce and e-Government
Electronic services became the major player in citizen/client engagement; eservices provide a fast and flexible communication channels between organizations and their clients.
In Alwasat, we believe that providing e-services require more than processes automation, information technology alone cannot provide a real e-services. Processes transformation is the major task in developing and delivering e-services.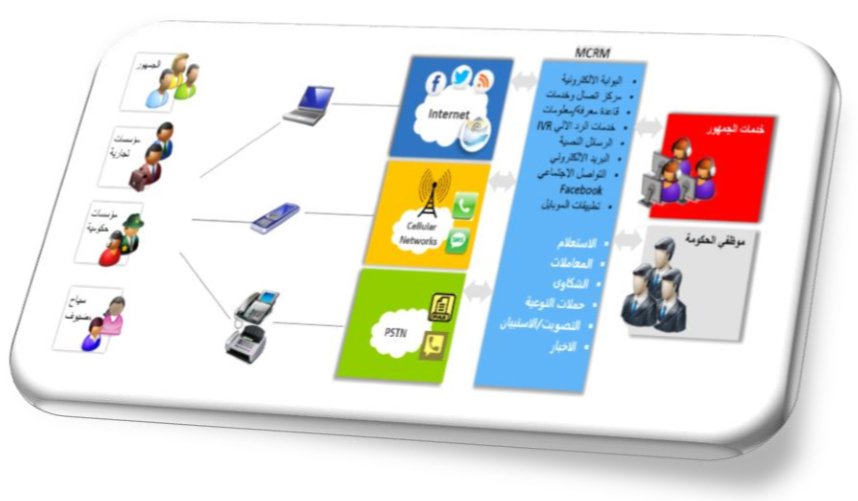 In this field we:
Develop strategies
Develop and implement flexible solutions
Provide software packages (Microsoft and Oracle)
Develop and customize software modules
Design and build network infrastructure
Provide Training and Technical Support
We have developed our own implementation models for some e-services, an example is on the next page.